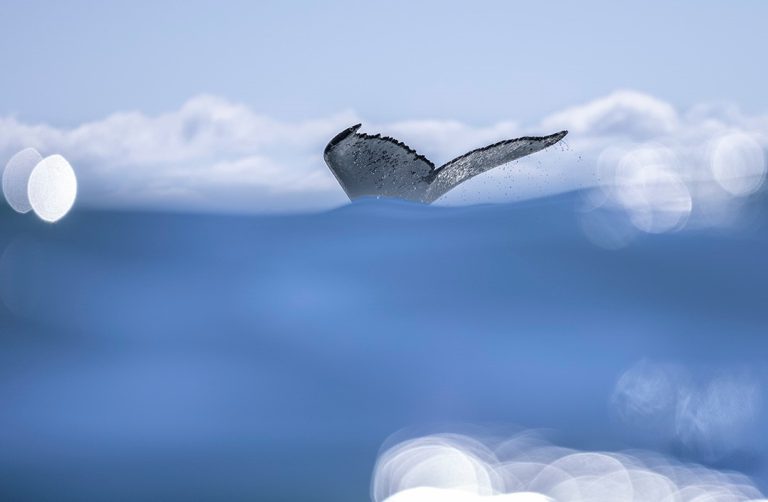 Photographing at sea with long lenses is difficult, and I seldom use this piece of equipment as you have a lot of technical elements against you, most notably movement.
Typically, the longer the lens, the more still you need keep, which on a rocking boat and moving ocean is often nigh on impossible.
The advantage of these long lenses is that from a distance they allow you to compress many different elements.
In this case, a series of swells and ripples, which when stacked up against each other with a shallow depth of field, create a very artistically pleasing blurred effect leading your eye directly into the subject.
It is one of my favorite techniques for transitioning a wildlife photograph into a work of art.
Down near the tempestuous South Western tip of Africa, there are few days in the year where the sea is this calm. So, on these rare days I need to take advantage of any opportunities afforded to me.
On this particular morning, all the stars aligned. Shooting at water level in an almost dream like calm and moody sea, amongst various shades and shimmers, a whale tail arches into a sky of shimmering diamonds in a tango with turquoise.
Available Sizes
Large: 146cm x 95cm – AED 12,205
Available Editions
Large: 50