Over the years, we have custom framed over one million pieces for individual collectors, art businesses and museums, as well as some of the most prestigious developments in the region. We employ a trained and dedicated installation team who execute installation of all our projects irrespective of magnitude and requirements.
At Dubai Picture Framing, we have served thousands of clients locally, nationally and internationally. Our clients are drawn from across the fields of fine art and design; ranging from high profile artists, hotels, art galleries, museums and major government institutions.
At DPF we deliver exceptional fine art printing results. Our approach to creating prints is informed and thoroughly tested, offering the best quality in every print. We use state-of-the-art printing equipment, superb quality raw materials, as well as impeccable customer service, and an easy ordering process. Our ultra-high resolution Epson printers and Ultra Chrome inks, enable us to produce top of the line, giclée prints on paper and canvas. Our prints are long lasting and archival with the highest color gamut compared to any other pigment inks.
We print your images with archival-quality inks on professional-grade paper. We offer a wide variety of quality paper, from glossy to matte, and metallic to black and white. Our advanced Epson printers combine the highest printing speed and superior quality achieving high productivity and exceptional print quality both in color and black and white.
Our specialist team hold one-to-one consultations with clients to design a bespoke framing solution for every piece. We aim to create truly exceptional contemporary frames which enhance the artwork within and complement the interiors in their display space. We relish experimenting with a variety of materials steering us as pioneers in the world of creative framing. DPF operates two fully equipped, state of the art facilities where our specialized team prepare and delicately handle artwork and its framing process. Our highly skilled conservators ensure all practices are administered responsibly and with the appropriate care.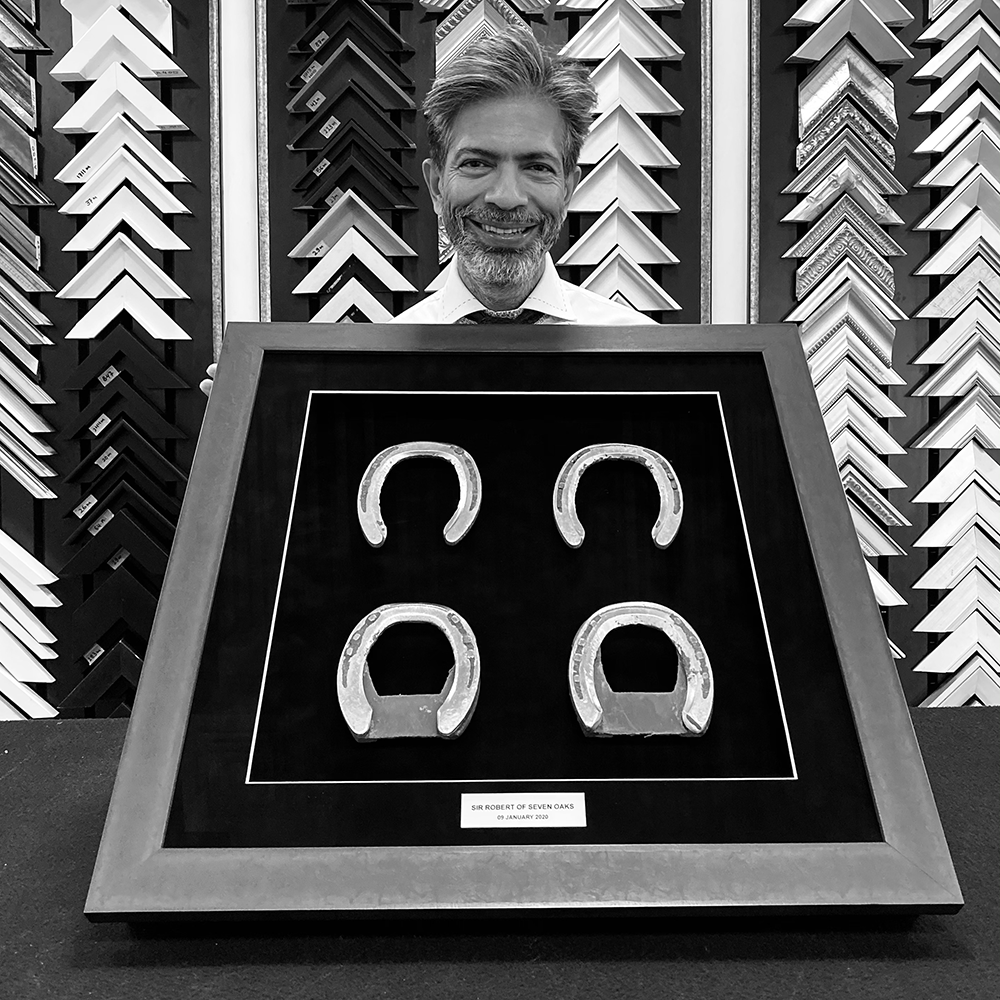 BESPOKE MUSEUM AND CONSERVATION FRAMING
At DPF, we provide a great variety of artwork presentation and museum quality framing solutions. We have a large team of experts ready to select, cut, join, sand, finish and prepare your artisan frame.  Museum framing uses the highest quality techniques and materials available today to protect your artwork and memorabilia from aging and damage. Our protective glazing safeguards artwork from UV rays and our acid-free matte boards are chemical free, further protecting the art piece. Custom framers work in a climate-controlled space to ensure the safety of your items throughout the entire process. Museum grade framing provides the protection required to avoid irreversible alterations in the color and detail of the piece.